Highlights: Lubao Hot Air Balloon Festival 2019 Soars to Greater Heights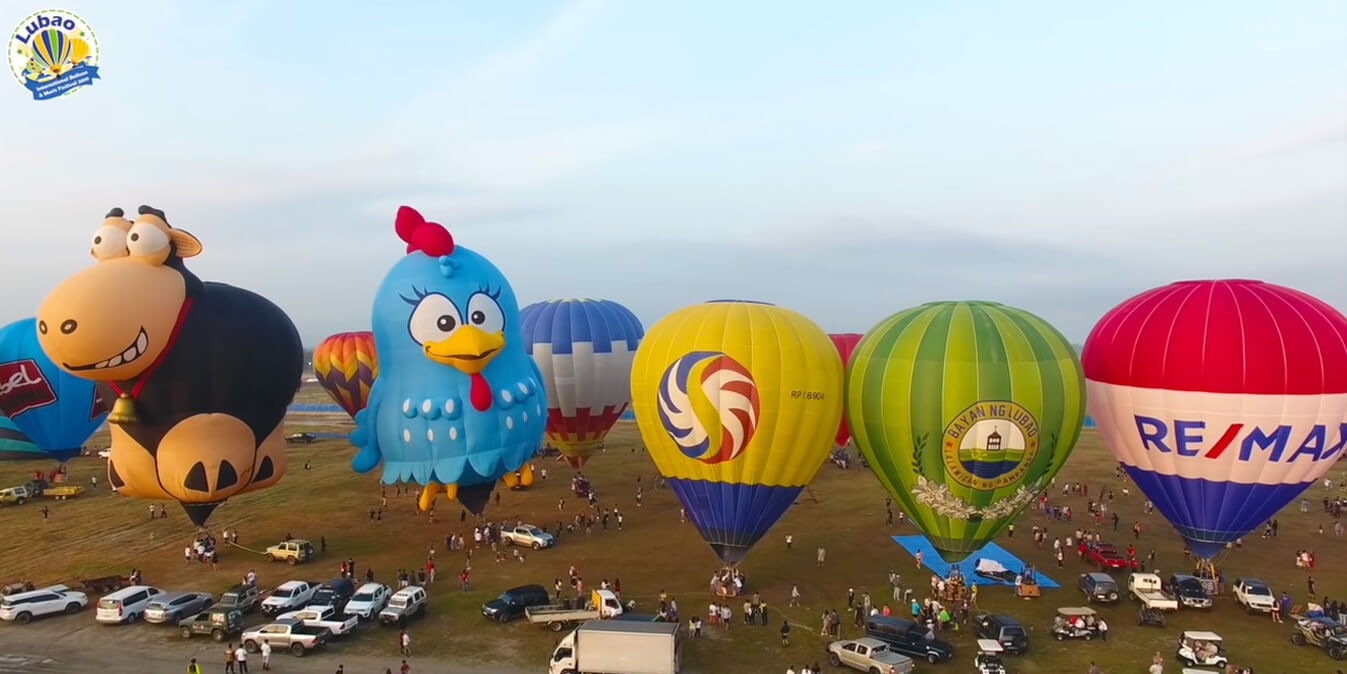 On its 6th year, Lubao International Hot Air Balloon and Music Festival took the crowd to greater heights with 31 hot air balloons participating from different countries, ultralight plane aerial exhibitions, and explosive performances by top local artists.
The three-day colorful event, which was held last April 5-7, 2019 at Pradera Verde, has gathered around 50,000 attendees -- this during the third day alone! Never in the past years has there been a crowd of this size.
What is it that makes the festival bigger and better each year? One would naturally think that an annual event could become repetitive, but the team behind it listened to the opinions of the Filipino people to give them the experience perfectly catered to their preference. Hence, #LubaoIBMF2019 was filled with an explosive artist lineup that left the people wanting more.
Although not everyone could ride balloons due to limited slots, watching the colorful giants take flight was a beautiful spectacle in and of itself.
During mid-day, various groups of friends and families chose to stay inside the festival grounds to bond with each other despite the heat. A roster of on-ground and aerial activities such as Ultralight, off-road and rallycross, car show, outdoor zoo, inflatables, carnival rides, and game booths were available to many. Some, however, chose to take advantage of the windy weather and flew kites across the fields of Pradera Verde.
The crowd doubled in size when the third and last day of the festival came. Vice Ganda, This Band, and Moira kept the crowd at an all time high! Cheers and laughter echoed throughout the festival grounds. Bamboo, a staple and crowd favorite, raised the bar higher as he rendered an electric performance that brought the Lubao International Balloon and Music Festival 2019 to a close. The night ended with a huge blast of confetti, a beautiful fireworks display, and the rest was history.
Time and time again, the LubaoIBMF proves to bring joy and wonder to its attendees. It indeed was not an easy feat to ensure the utmost safety and enjoyment of thousands––but again, you'd come to realize that nothing is impossible for a few that have exhibited exemplary faith and determination. In the end, the message is clear: this is what it means to take everyone above and beyond!
To watch more clips of the event, check out Lubao International Hot Air Balloon and Music Festival's Facebook page.
Cover Image: Screenshot from Lubao International Hot Air Balloon Festival 2019 video