Keep Your Data Private with these 2-in-1 Stamp and Package Cutter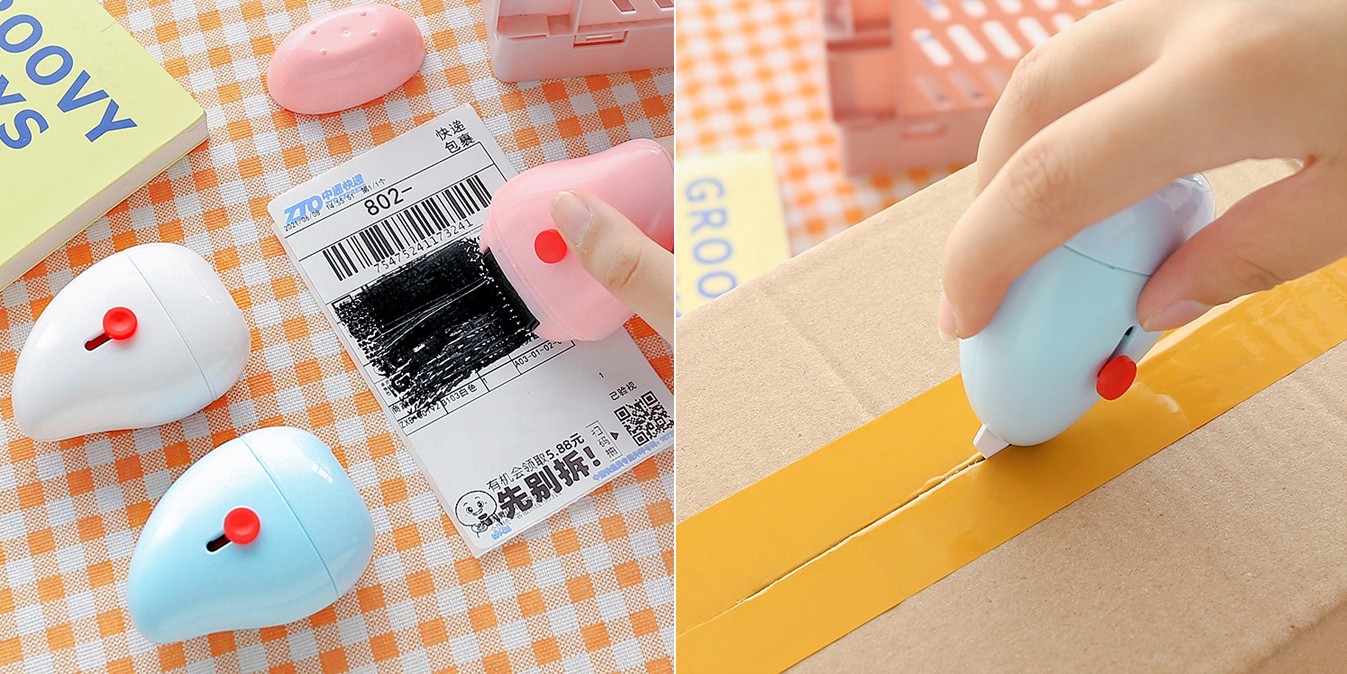 Don't just mindlessly throw away your online shopping packaging, those contain some of your personal data! Make sure to cover them up with a marker, or this nifty tool: a 2-in-1 Stamp Roller and Cutter! This cute tool can help you open your package with cutter, as well as cover up your personal data printed on your online packaging.
ALSO READ: Clear Your Favorite Clothing and Sheets with this Automatic Lint Remover
Here are some of its features:
It's a built-in cutter that is sharp enough to cut bubble wraps and packaging tape.
The stamp roller slides along quickly, covering up your personal data on your packages before throwing them away.
It comes in different cute colors that you can choose from: pink, blue, white, black.
Customer Review:
"Salamat po nang marami napaka ganda nang mga ninyo. Oorder pa po ako sa susunod."
Rating: 5 stars/58 Ratings
Get your own 2-in-1 Stamp Roller with Cutter at Shopee for only PHP154 (Original Price: PHP220).
Disclaimer:
Terms and conditions apply.
Prices and/or promo mentioned may end and change and without prior notice. Please visit shopee.ph for updates.
The brands and products featured are independently selected by LoopMe Philippines editors. Things you buy through our links may earn us a commission.
Recommended articles: