Lush Christmas Collection is here and it's time for a festive bubble bath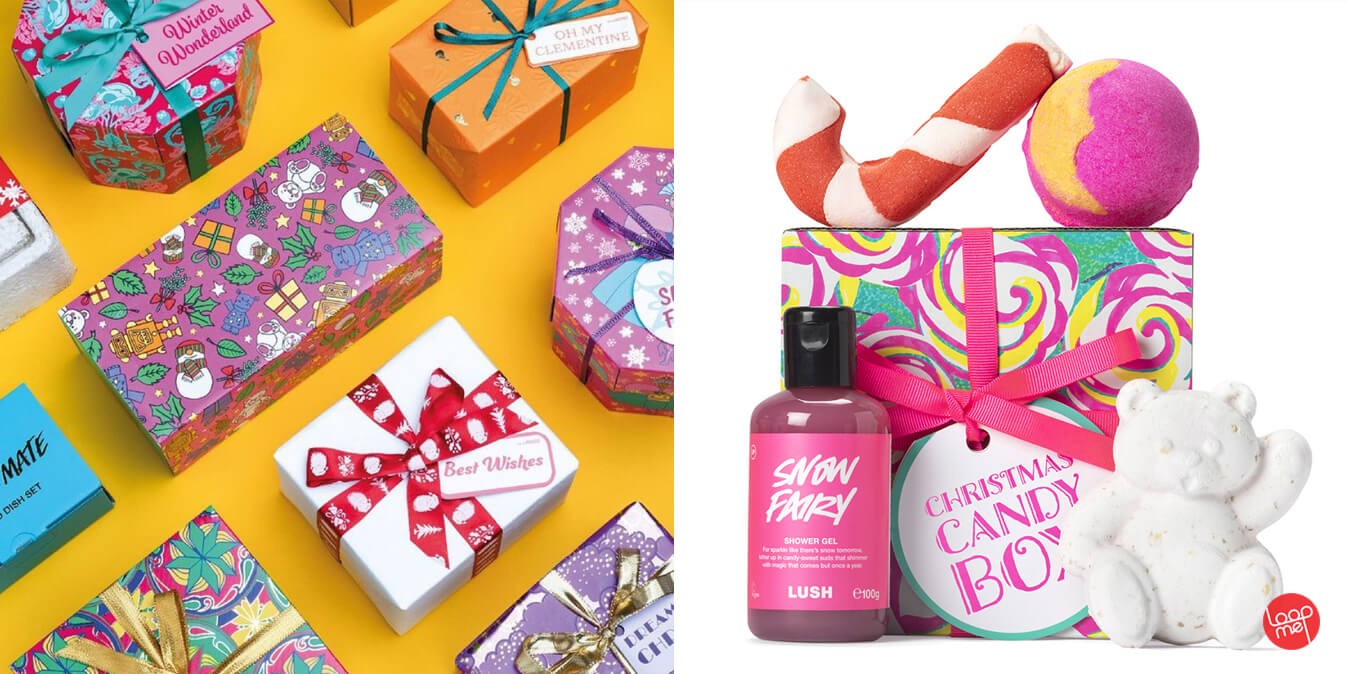 Set the holidays off with a burst of color and fragrance from Lush's Christmas Collection!
Lush has just released their 2020 Christmas Collection which features adorable bath bombs shaped like Santa Claus, candy canes, bears, and more. Indulge in their sparkling shower gels in vibrant colors as well as festive gift sets loaded with luscious face and body products.
ALSO READ: Where to get calming scented candles for a spa-cation vibe at home
Bath Bombs
Angels Delight bath bomb (PHP395)
This is the bath bomb equivalent of the moment in Charlie & The Chocolate Factory when they enter the Chocolate Room. It's everything that makes a Lush Christmas, magically packaged into 100g.
Snowman Dreaming bath bomb (PHP345)
Full of Chinese cedarwood and lavender oil, this colorful snowman bath bomb will fill your bathroom with a dreamy fragrance.
Tick Tock bath bomb (PHP445)
A cheerful entry-level character bath bomb with plastic-free glitter and popping candy to turn bath time into playtime.
Jingle Bells bath bomb (PHP595)
A beautiful traditional bath, with a crispy clean fragrance, soothing rice starch, and a colorful surprise inside.
Holly Golightly wonderball (PHP645)
Imagine an even better version of last year's Amazeballs. Lush took on all the feedback from staff, customers, and social media and reworked the proportions to make sure all three components make for a good, proper, satisfying bathing experience and give maximum value for money. This one also has a different fragrance than last year.
Bubble Bars
Candy Cane reusable bubble bar (PHP445)
Last year, you couldn't get enough of this small but perfectly formed reusable bubble bar. What better way to settle into the festive season than with a nostalgic candy cane delivering fluffy, citrus-scented bubbles?
Polar Bear Plunge bubble bar (PHP495)
A big bear hug of refreshing spearmint to leave you feeling reinvigorated.
Elfie Stick reusable bubble bar (PHP545)
This new reusable bubble bar smells like pear drops and bananas – a much better gift than a selfie stick!
Kinky Boots bubble bar (PHP645)
A new sexy Christmas bath (or two) with aphrodisiac jasmine, vegan musk, and softening cocoa butter.
Bath Soaps
This little friend keeps things calm and gentle. No soap has ever looked this cute!
Shooting Stars soap (PHP495)
It's not a Lush Christmas without a star to guide you home. This popular soap from Christmas past is back to keep us on track. Orange or pink, you choose!
Shampoo Bar
Snow Fairy shampoo bar (PHP595)
An iconic product deserves an iconic fragrance; a pressed shampoo cake wrapped up in Lush's best-selling Christmas fragrance.
Shower Gels
Luxurious lathers of warming clove bud and uplifting ylang ylang oil envelop you with comfort and joy.
Roasting Chestnuts On An Open Fire shower gel
Love a Christmas dessert? This festively scented SLS free shower gel will delight! This new gel variant has been formulated to help even those with the most sensitive skin survive the winter chill.
Christmas Gift Sets
Little Snow Fairy (PHP1,495)
This bestseller Christmas set contains Snow Fairy bath bomb, Snow Fairy shower gel 100g.
The Night Before Christmas (PHP1,595)
This set is perfect for creating calm at bedtime before the big day!
Contents: Shoot for the Stars bath bomb, Twilight bath bomb
Winter Wonderland (PHP2,745)
Inspired by Alice in Wonderland, with an exclusive product inside.
Contents: Rose Jam shower gel 100g, Sultana of soap, Sakura body lotion (gift exclusive)45g , Sugar Plum shower bomb, Rub Rub Rub shower scrub 45g.
Christmas Bath Tub (PHP3,195)
The perfect gift for anyone who loves a mixture of bath bombs and bubbles. Stored in a reusable tin.
Contents: Golden Wonder bath bomb, Snowman Dreaming bath bomb, Sleepy bubble bar, Candy Cane reusable bubble, Luxury Lush Pud bath bomb
12 Days of Christmas (PHP5,695)
A combination of 12 new and best-selling products from across bath and shower ranges, perfect to get you feeling festive running up to Christmas day. This gift also includes an exclusive product!
Contents: Yog Nog shower gel, Celebrate body milk (Gift Exclusive), Golden Pear soap, Kinky Boots bubble bar, Butterbear bath bomb, Winter Garden bath bomb, Candy Cane reusable bubble, Polar Bear Plunge bubble bar, Roasting Chestnuts Shower gel, Jingle Bells bath bomb, Orange shower scrub, Once Upon A time body lotion.
Cover images courtesy of Lush.
This is a press release from Lush Philippines. Minor edits have been made by LoopMe Philippines editors.
Recommended articles: