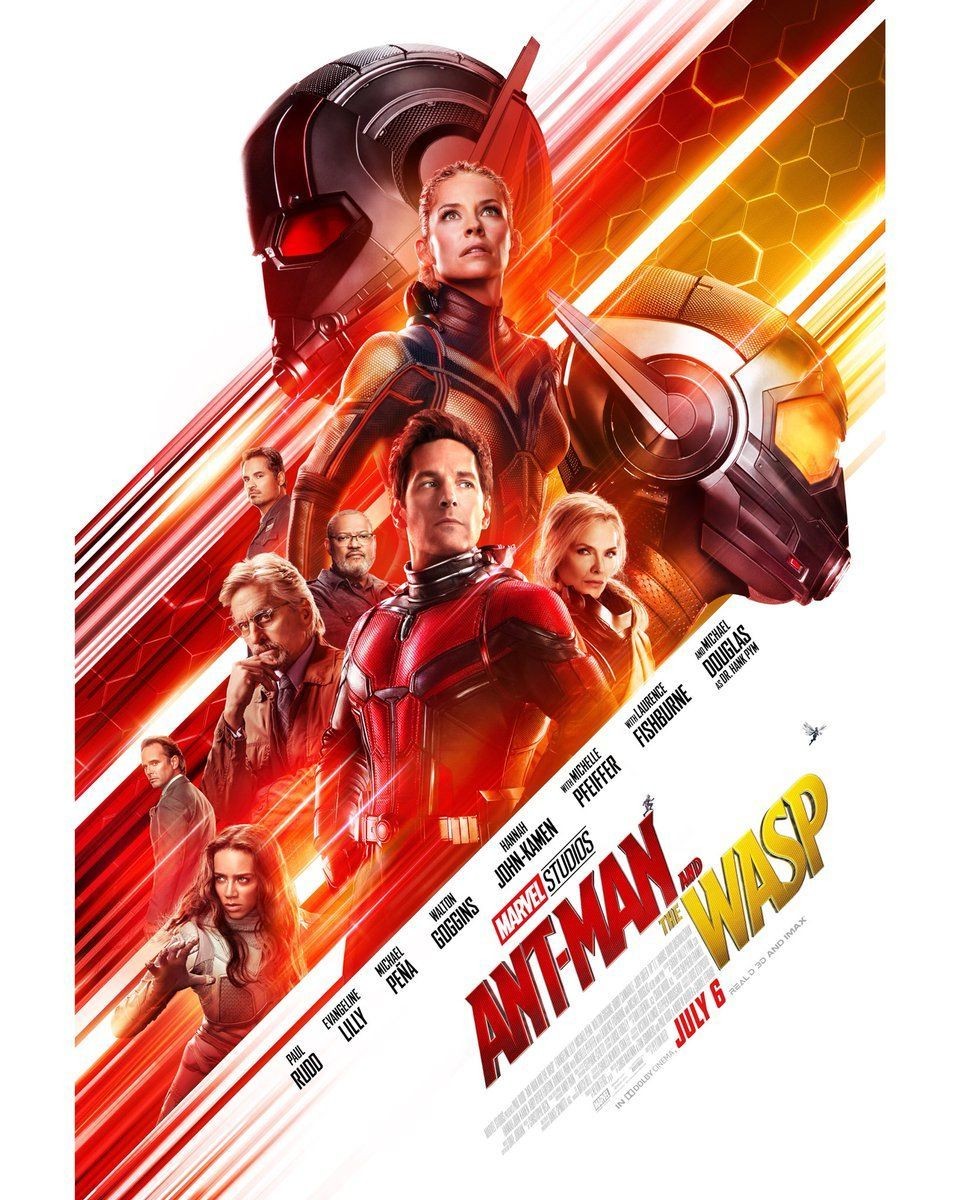 Marvel goes larger than life with the new 'Ant Man and The Wasp'
After hitting box office records with Avengers: Infinity War and Deadpool 2 , Marvel is not done with 2018 yet as they have prepped for Scott Lang's return to the screen with his new partner on the movie Ant Man and the Wasp showing in Philippine cinemas on July 4, 2018!
The lovable cat burglar-turned-superhero Scott Lang, also known as Ant Man, is back to continue his story in the Marvel Cinematic Universe. Played by Paul Rudd, Ant Man is known for his shrinking and growing powers using a technologically advanced super hero suit using the enigmatic Pym Particles developed by the original Ant Man himself, Hank Pym, which is portrayed by Michael Douglas. Evangeline Lilly is also back as Hope Van Dyne, Hank Pym's beautiful daughter. She will take up the super hero mantle of The Wasp, which was formerly her mother, Janet Van Dyne, played by Michelle Pfeiffer. Characters, such as Luis, Dave, and Kurt, which are portrayed by Michael Pena, Tip Harris, and David Dastmalchian respectively, are also in this upcoming movie.
The movie is set after the events of Captain America: Civil War, wherein Scott took the side of Captain America Steve Rogers on their ongoing conflict about the Superhuman Registraction Act by the US Government. After the airport battle, Scott was apprehended because of his actions against Tony Stark's group.
This upcoming movie is focused on how Scott's actions affected his relationship with Hank, Hope, and his daughter Cassie. It is also expected that the events before the Avenger's Infinity War movie will show, and the reason behind why Scott was not involved directly with Thanos' assault on Earth.
Get hyped up for this movie with their official trailer!
Here are more fun stuff and details about this upcoming movie, courtesy of Nerdist Youtube Channel!