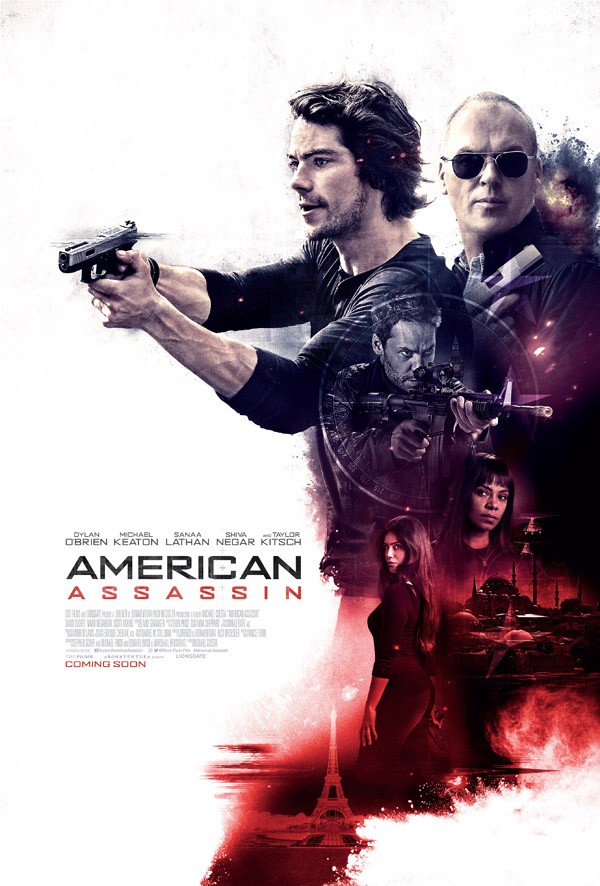 Maze Runner's Dylan O'Brien stars in action-packed film "American Assassin"
From his first notable on-screen role as Stiles Stillinsky in the 2012 adaptation of the 1980's cult classic Teen Wolf to his first lead role in the dystopian flick The Maze Runner, Dylan O'Brien now stars in the all-action packed movie American Assassin.
Since then, the actor has continuously proved that he is one of Hollywood's most versatile actors – from being able to take on the role of a best-friend and a rebel to a freedom-fighter, and now a deadly assassin.
Based on the page turner mega-bestselling book series by the late Vince Flynn, American Assassin introduces film audiences to one of contemporary fiction's most popular heroes working in the shadows: CIA super-agent Mitch Rapp (Dylan O'Brien). When Rapp's promising future is torn apart by a shocking burst of violence, it ignites his career as a clandestine warrior on the frontlines of the Age of Terror. Now, he must discover how to turn his blistering rage into fuel for hunting those who would destroy others' dreams – in a world where clarity isn't easy to come by.
It is a non-stop action-espionage thriller rooted in the raw reality of today's hard-to-detect enemies invisible black ops, high-level surveillance, portable nukes and murky agendas. This is the story of a 21st Century counterterrorist spymaster-in-the-making who, in a world of new rules, breaks all the old molds; but much as we're in the midst of a new era of bold individualists, this is also a story of far-flung global agents discovering what truly matters: working together for the greater good.
The story takes off with propulsive speed, with one white-knuckle action sequence topping the last, brought to life by a team of filmmakers who know the territory: director Michael Cuesta (Homeland), screenwriters Stephen Schiff (The Americans), Michael Finch (The November Man), Edward Zwick & Marshall Herskovitz (The Last Samurai, Jack Reacher: Never Go Back) and producers Lorenzo di Bonaventura (Salt, RED) and Nick Wechsler (The Road, Under The Skin). Cuesta creates the film as a rough but riveting transcontinental journey that careens from Washington D.C. to Istanbul to Rome to the deck of a U.S. aircraft carrier…and right into the moral gray zones of our world in 2017.
For all of the quite literally high-explosive sequences, director Michael Cuesta wanted to indeed make things personal for the audience. "I love edge-of-your-seat thrillers, but I believe action has to be earned," he explains. "An irony is that even the most extreme, cutting-edge action can feel boring if you don't care about the characters caught up in it. So that's why from the start we felt this film had to center on Mitch's appeal as a person. He's a guy you'd follow anywhere, into the most hazardous situations."
American Assassin is distributed by Pioneer Films and is set to hit Philippine theaters on September 13, 2017.