This Cute TV Box Can Hold Both Your Tissues and Your Mobile Phone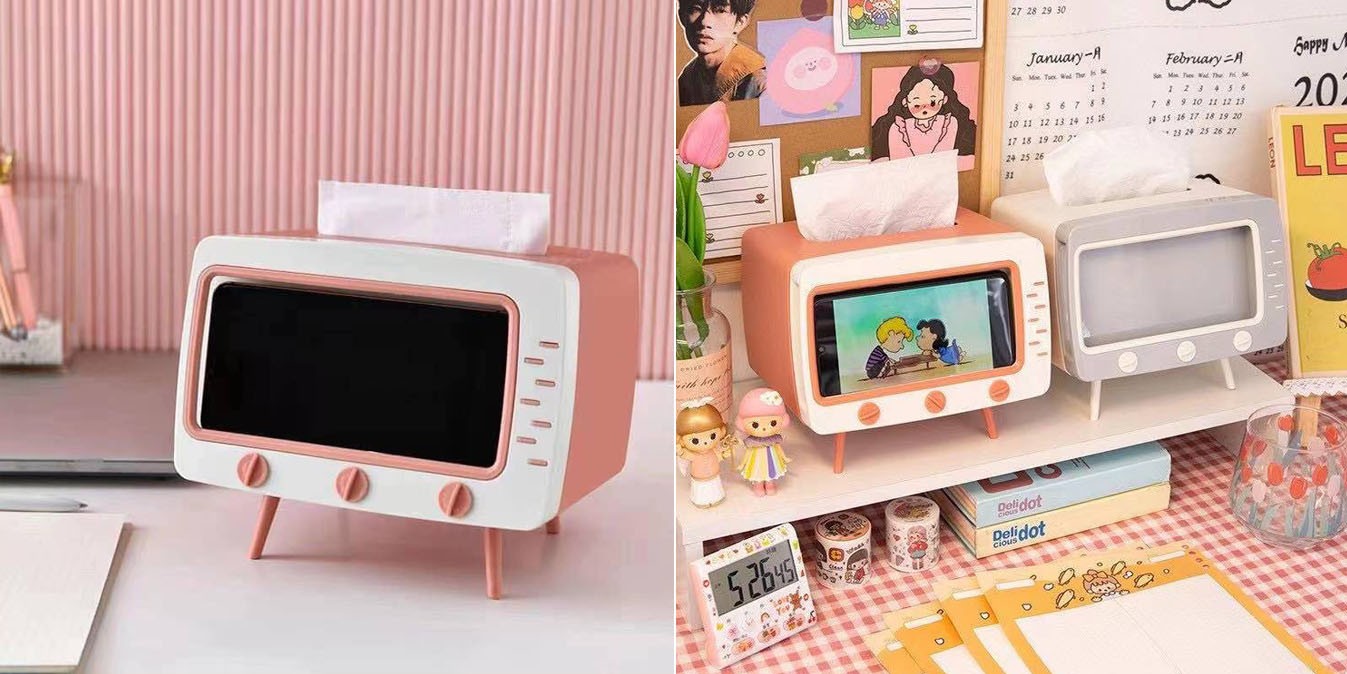 Here's some good stuff we want to share to everyone: this cute tissue box in a shape of TV box! This tissue box can also act as your phone holder whenever you're watching videos on it!
ALSO READ: This Creative DIY Wall Clock Will Keep You On Time
Here are some features of this cute tissue box:
Versatile: Great for your bathroom, office, bedroom, dorm, craft room, kitchen, living room, or any other space.
Standard Size: Strategically sized to hold most standard-sized tissue boxes as well as stacks of individual facial napkins or tissues.
Lightweight and Durable: ABS and PP materials make the tissue box cover durable and last.
Raised Feet: Firmly placed without slipping. Removable and secured.
Card Slot Design: Can be built in mobile phone, free hands, watch video more easily.
Customer Review:
"Super cute!!!! Nakakatuwa! No damage. Very nice talaga pati yung color. I really loved it! Thank you seller. God bless po!"
Rate: 5 Stars / 53 Ratings
Buy this TV Tissue Box at Shopee for only PHP147 (Original Price: PHP399).
Disclaimer:
Terms and conditions apply.
Prices and/or promo mentioned may end and change and without prior notice. Please visit shopee.ph for updates.
The brands and products featured are independently selected by LoopMe Philippines editors. Things you buy through our links may earn us a commission.
Recommended articles: