This Hotel Chain Opens 400 New Rooms in Metro Manila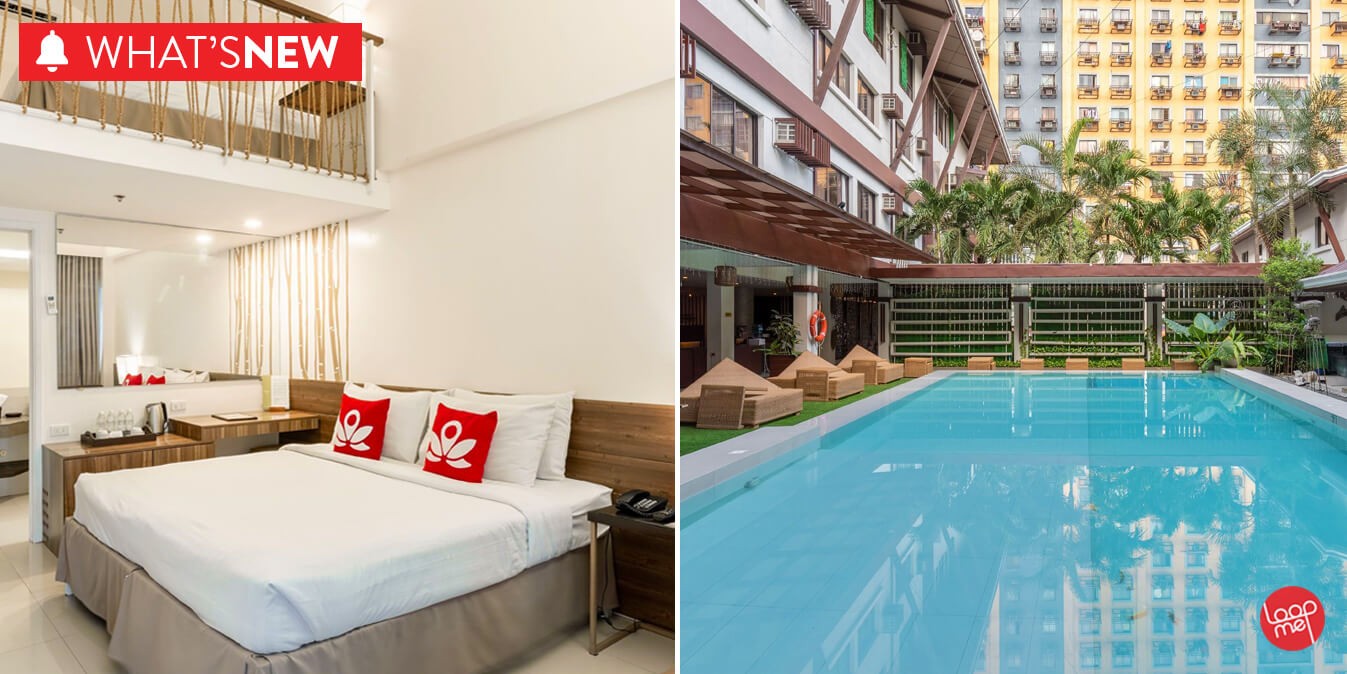 After operating for four years, ZEN Rooms now has over 4,500 rooms across the Philippines' top 50 destinations and over 10,000 rooms across Southeast Asia on its platform. With its constant expansion, the company is set to be in 70 cities by the end of 2019 adding La Union, Baler, Tagaytay, Baguio, and other top destinations all over the country.
Moreover, ZEN Rooms has just recently opened 400 new rooms with its recent partnership with Selah Hotels making it the biggest hotel chain in Metro Manila.
Here are the three ZEN Room accommodations under Selah Hotels:
ZEN Rooms Selah Lofts
ZEN Rooms fully manages the newly opened ZEN Rooms Selah Lofts located along Harrison St., Pasay City with 205 budget rooms.
ZEN Rooms Selah Pods
Just above ZEN Rooms Selah Lofts are the rooms of ZEN Rooms Selah Pods for mid-range accommodation of 108 cozy rooms with access to the rooftop infinity pool, bar and restaurant with a 360 view of the city's skyline.
ZEN Premium Selah Garden Hotel
For a more premium stay, ZEN Rooms offers ZEN Premium Selah Garden Hotel in Park Avenue, Pasay City. With close to 100 rooms, it is the perfect venue for group bookings as it offers large rooms good for 6, 8 and even 10.
Another unique thing about the property is that it's also the only hotel across Metro Manila to offer high rope activities as well as a zip line and wall climbing.
Michael Raquiza, Country Manager of ZEN Rooms Philippines said, "Our goal was to fix the fragmented budget hotel industry. Now, our reach has lengthened and our purpose has deepened. We are here to build relationships with hotel owners and support local businesses and we believe that our partnership with hotels like the Selah group exemplifies just that. Together, we improve value-for-money so that our guest can travel more and pay less."
For as low as PHP 499.00/night, customers can book a room at ZEN Rooms which includes free fast WiFi, hot shower, cool AC, spotless beds, and 24/7 customer care at www.zenrooms.com.
For promo updates, follow ZEN Rooms on LoopMe Philippines or visit their Facebook page.
Cover images courtesy of ZEN Rooms.
This is a press release from ZEN Rooms. Minor edits have been made by LoopMe Philippines editors.