What's New: Cop the Glass Hair Look with Kérastase's New Oléo-Relax Range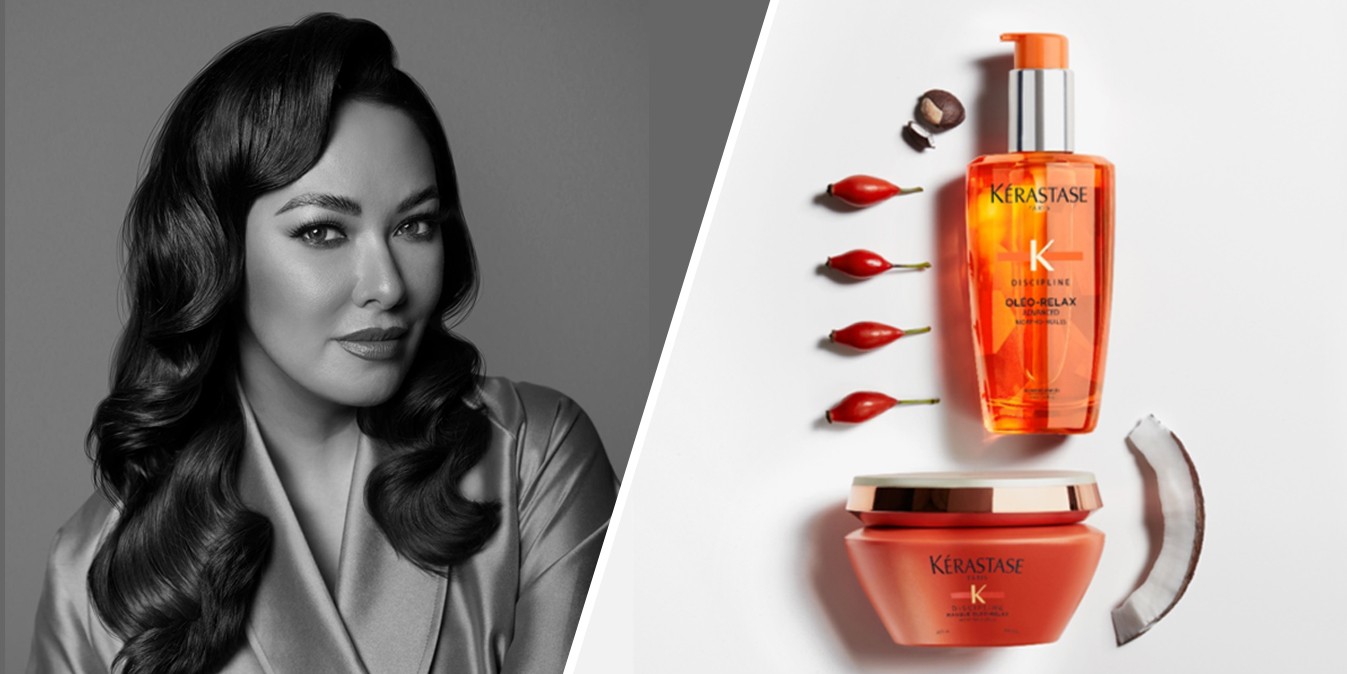 Sleek and shiny – glass hair is definitely the hair trend of 2019 and it's taking social media by storm. This latest trend is the newest celebrity choice and the hottest hair trend that has become viral on Instagram with over one hundred thousand posts. The look has been set by women from all over the world who aspire to have that sleek and flawless hair – which by definition has no frizz, intense shine, and perfect movement.
To help women achieve the hair trend of the year effortlessly, Kérastase Philippines has created the all-new Discipline Oléo-Relax franchise, formerly known as the Oléo-Relax range. The launch of the new range also marked the 20th anniversary of Kérastase Philippines this 2019. With its brand vision of being the most luxurious hair care brand in the country, Kérastase Philippines has consistently been the partner of the most luxurious Filipinas to achieve the most beautiful hair.
The all-new Discipline Oléo-Relax franchise is a fusion of Discipline, the hair-smoothing, anti-frizz collection for anyone who wants to add definition to unruly hair; and the Nutritive Oléo-Relax, the anti-frizz range that provides incredibly effective, long-lasting control for dry hair. It is the first range co-developed by Kérastase with Japan, thereby making its formula exclusive to Asian women whose main concern is frizzy hair. This bold initiative goes hand-in-hand with the Kérastase's objective of modernizing their image by making it relatable to the modern Filipina.
The new Oléo-Relax is formulated with nurturing shorea butter and precious virgin coconut oil, plus rose muscata fruit oil, and inca peanut oil. The combination provides repairing strength, incredible shine, protection and impermeability. It is the first "top coat" for hair completely sealing out humidity for 24 hours.
Achieve Glass Hair in 3 Steps
With this seamless three-step routine: BATHE – TREAT – TEXTURIZE – Kérastase offers all women a complete experience. Each step of the routine provides the best of care for each unique hair type.
1. Bathe - Bain Discipline Oléo-Relax 250ml (SRP at PHP1,600.00), the bain (shampoo) bathes and nourishes your hair while simultaneously providing hold and movement for unruly and rebellious hair.
2. Treat – Masque Discipline Oléo-Relax 200ml (SRP at PHP2,980.00) , the masque (hair mask) is the first oil-in-mask treatment that controls frizz and de-volumizes unruly, rebellious hair. It improves hair manageability, makes hair sleek and supple, and keeps hair shiny all-day.
3. Texturize – Oil Discipline Oléo-Relax 200ml (SRP at PHP1,750.00), the oil (hair oil) is a leave-in oil that penetrates deep into the hair fiber for immediate all-day sleek hair and protects the hair from heat styling up to 230˚C.
Glass Hair Inspo
The #GlassLook has been embodied by three Kérastase Filipinas icons from three generations – Kaila Estrada, pulling off the sleek, smooth and shiny 'Glass Bob' look, Marie Lozano, pulling off the sexy, fun and chic 'Glass Pony' look, and lastly, Ruffa Gutierrez pulling off the Hollywood, classic glam 'Glass Waves'.
All three icons in line with Kérastase's vision for beauty where we celebrate and nurture all types of beauty, and all types of hair from different generations – ensuring that that we are able to provide to all women the ultimate solutions to care for their hair.
Kérastase Philippines continues to launch successful and pioneering product innovations that continue to elevate both salon and hair care industry. The brand is present in only 87 of the top salons in the country including Prestige doors – Kérastase Institute by Salon ESA, Basement Salon SM Aura, Jesi Mendez Glorietta, Toni & Guy Mall of Asia, and Teng Roma Salon, S Maison.
The brand also takes pride in venturing into new distribution channels with overwhelming and promising results. Online, Kérastase Philippines is present in HairMNL.com. Offline, aside from salons, they now have a physical store present in Mall of Asia SM Department store.